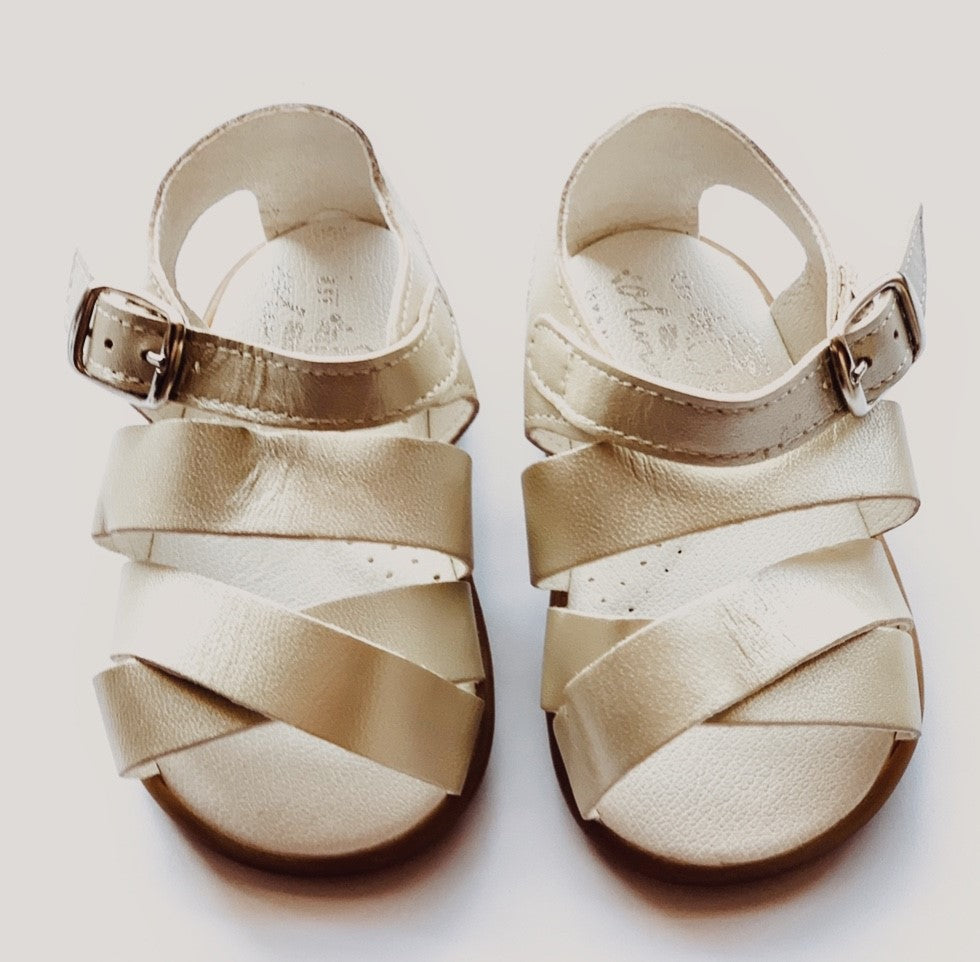 Olivia Ann "Champagne" Leather Sandals
Regular price $54.00 Sale
or make 4 interest-free payments of $13.50 AUD fortnightly with
More info
The Olivia Ann Champagne Sandals are the perfect finishing touch to any outfit. With cushioned instep and strap with buckle for the perfect fit. These shoes are comfortable and secure whilst being oh-so stylish.
They have been designed with the highest standards and we have no doubts that they'll  impress you.
100% Genuine quality Leather locally sourced in Spain. Leather upper. Leather lining and footbed.  Natural Rubber sole. Adjustable ankle buckle for the perfect fitting and right support. Padded sole. Closed back for extra support. 
(This measurements are from the outside of the shoe. Shoe sizing guide: Place your child's foot on a piece of paper. Make sure your child is putting weight on the foot being measured. Mark the heel and where your child's longest toe reaches. Add 1 to 1.5 cm  for wiggle room and growth. Take measurement of the other foot. Make sure to go with the size of the longer foot! Always go with the bigger size when in between sizes or when in doubt.)
WHOLESALE AVAILABLE- Contact us at info@oliviaann.com.au