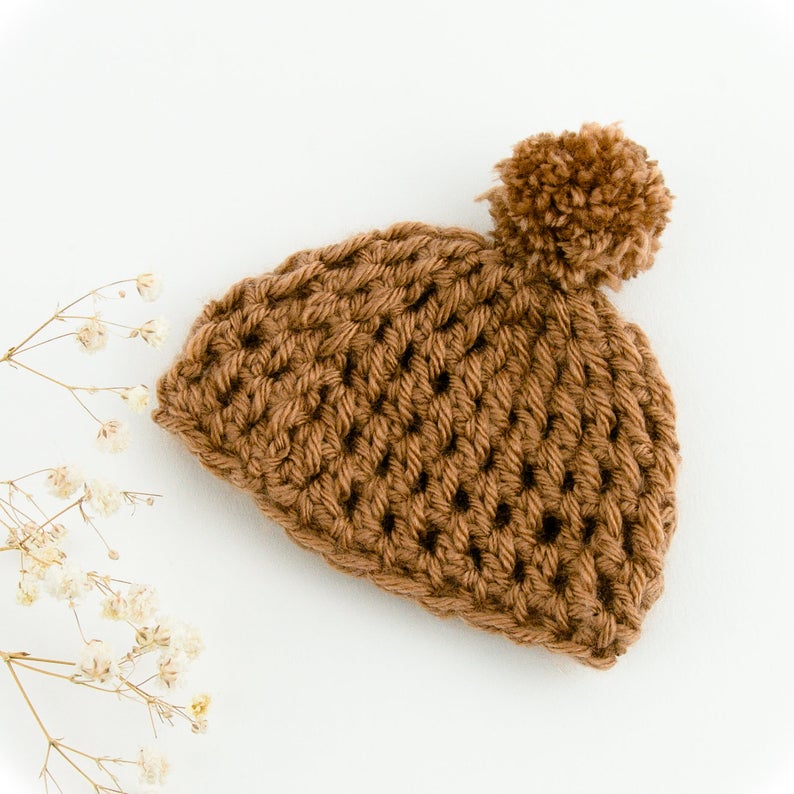 Doll Crochet Pom- Pom Brown Bonnet SMALL ( Fits 21-32 cm dolls / 8-12 inch)
Regular price $19.00 Sale
or make 4 interest-free payments of $4.75 AUD fortnightly with
More info
This cosy, doll pom-pom bonnet is hand knitted in Europe, specially designed for the 21 cm dolls, but can fit dolls around 21 - 32 cm (8 - 12 inch)  Baby Miniland or similar.
Mix and match with other items of our dreamy doll clothing collection! 
They are made of acrylic wool, very soft to the skin! You will love the quality and feeling. 
Handmade in Europe with love, one at the time.
Composition: Wool. 
They will make your children's doll look oh so adorable! They will not only play but pretend play, of which dolls are a part, benefits all areas of development. By dressing and feeding dolls, children enhance fine-motor skills. By assuming roles and interacting with the dolls, they practice language and social skills, including sharing, cooperation, helping, and problem solving. They learn the different roles people play and begin to see their own place in the world.
Children have a fundamental need to bring the large, loud world into manageable size. Pretend play gives a child "a miniature world of downsized objects and people where she is they are easily manipulable".